I drink a lot of coffee. Luckily, Lawrence has a lot of places to get coffee.
Here's a brief overview of what Larryville has to offer coffee-wise. By the way, all the coffee places in Lawrence as far as I know have free WiFi.
This list is very subjective, and only includes places that are primarily coffeeshops where there is sit-down seating (so, no tea places and no Scooters). Also not grocery stores with coffee nooks, I want to keep this list manageable.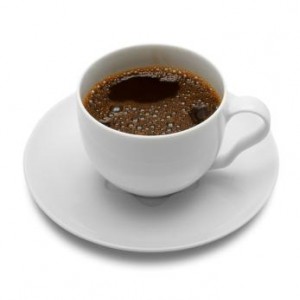 23rd Street Corridor
Z's East
Vibe: Townies and commuters, pretty laid back back definitely businesslike
My thoughts: Great coffee (the house blend is superb, and they have really good mochas), good place to hit coming to or going from Johnson County. I don't visit this location too often though.
Bonus features: drive-through, roast their own beans
Dunn Bros.
Vibe: Mix of townies and students, study and discussion groups, pretty open
My thoughts: Decent coffee (and a bonus for two shots standard in 12 oz espresso drinks), lots of good chairs and a fireplace, a good overall chain coffeehouse especially for its location. I go here maybe once a week.
Bonus features: peanut butter for spreading on bagels!
Downtown
Z's Downtown
Vibe: Grad students, professors, and townies, pretty businesslike, working and studying.
My thoughts: Good coffee (like the East location, the house blend is superb, and they have really good mochas), both brewed and mixed drinks, and great location, but seating is limited to tables. Still come here probably once a week.
Bonus features: roast their own beans
Starbucks
Vibe: Thorough mix of Lawrence civilization. It's a Starbucks.
My thoughts: It's a Starbucks. You know what you're getting. Not very much seating, so the place will fill up quickly.
Bonus features: It's a Starbucks
Aimee's
Vibe: Very laid back, students reading and studying.
My thoughts: Haven't been here in a while, but good location on the south side of Downtown, and features lots of comfortable seating and food to go along with the coffee
Bonus features: Couches and antiques
Henry's
Vibe: Mostly townies, some students, intellectual
My thoughts: Only table seating, but really good coffee and nice decor. The baristas are probably the most artistic in Lawrence with drawing cute designs on the mochas. Bonus for the awesome little bar upstairs. Downside is in the summer they have a persistant problem with flies. Probably come here a couple times a month.
Bonus features: upstairs bar, late hours
Bourgeoisie Pig
Vibe: More townies then students, casual and laid back, strong group of regulars
My thoughts: I've only been here a couple times, so I can't really testify to the quality. However, the Pig is very popular and has a loyal group of regulars. They also have a liquor license and for smokers, have the most comfortable smoking porch among Lawrence coffeeshops.
Bonus features: booze, covered smoking area, late hours
Java Break
Vibe: Townies AM, students PM, very laid back, place to read, study and hang out
My thoughts: One of my favorite places in Lawrence, really good speciality and espresso drinks, several rooms with different feels, great location, and offer cereal and food in addition to coffee. I come here several times a week. Probably the best mochas in Lawrence, but annoyingly, they don't offer a 12 oz size for any drink.
Bonus features: sandwiches and cereal, couches, open 24 hours
Signs of Life
Vibe: Artsy, mostly students, Christian
My thoughts: Good coffee and a nice relaxed intellectual vibe. Good place to work for a while. They are closed Sunday for religious reasons. They have good mixed drinks, especially like the "donkey"
Bonus features: Bookstore and art gallery
Prima Tazza
Vibe: Mixed crowd, intellectual
My thoughts: I don't go here enough. I like their coffee a lot (especially the espresso-based drinks), but it is a very small location and there often isn't any room to sit. Good people-watching.
Bonus features: Next door to Free State
Seattle's Best (at Borders)
Vibe: It's a Borders, so lots of "library" patrons and people studying
My thoughts: It's a Borders. So, always something to read. I don't usually go there (for coffee) because I feel awkward taking my own reading material into a bookstore.
Bonus features: Bookstore
West Lawrence
Scone Lady's
Vibe: Very quiet, townies and grad students
My thoughts: A nice quiet place to escape to in the middle of the day to read or get out of the office. Good selection of baked goods. Never seen them crowded. Their Caramel Twist, coffee mixed with caramel (but no milk) is quite good.
Bonus features: roast their own beans
J&S
Vibe: Townies, business people, a place to get work done
My thoughts: Really good brewed coffee, and a great location, the only coffee shop on the far west area of town. I will usually go here at least once a week, a great "coffee break" from the office. The Mayan Mocha is great, a mocha with chili and cinnamon, the drip coffee is also really fresh and really good.
Bonus features: roast their own beans, kids play area